Who we are: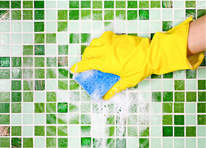 Emerald has a reputation for being the best, most affordable residential house cleaning service in Springboro Ohio and South Dayton.  We have been providing professional maid services to the entire south Dayton area for the past 6 years. We are locally owned and operated and all of our house cleaners are professionally trained and fully insured to be in your home.
Why Choose Emerald?
If you have been searching for a commercial cleaning service or house cleaning maid then look no further.  At Emerald house cleaning we can customize a cleaning schedule to suit your needs and budget. We know that value and quality are very important to your overall satisfaction. During each free estimate we discuss your expectations for cleaning in your home and also provide you with our services checklist.
If certain rooms are gently used we can clean these areas on request only or rotate cleaning them on every other visit. This also allows us to focus our efforts on more high traffic areas.
Emerald House cleaning rates are typically lower than our competitors and our quality is far better. One of the factors that contribute to this is that we send the same professionally trained maids to clean on every visit.
Our Satisfaction Guarantee: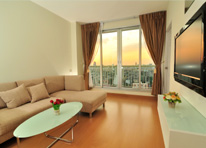 Quality and satisfaction are our number one goal. Our experienced maids are always eager to please and will go above and beyond to ensure the job looks great. We even offer a satisfaction guarantee so in the unlikely case that you are unhappy with any aspect of the cleaning we will return within 24 hours and fix any issues.
Service Areas:
For over six years we have been operating in the entire south Dayton area. Springboro, Lebanon, Centerville, Waynesville, Bellbrook, Beavercreek, Washington Twshp, Miamisburg, Kettering and all surrounding areas. If you are curious if we clean in your neighborhood just give us a call and we can let you know.